So sadly winter will be with us in about 2/3 months ;-( and this is the time to start shopping for the jackets, jumpers, winter boots etc. The new Autumn and winter looks are out on runways and her are the top 10 trends to look out for and splash your cash on.
1   ANIMAL PRINT
I guess I will be wearing my green animal print pencil skirt in winter too, though I will be adding boots to the outfit instead of sandles. Animal print is one of those styles which can never go out of fashion and when you wear it you just feel  like you run things and it makes you stand out from the crowd.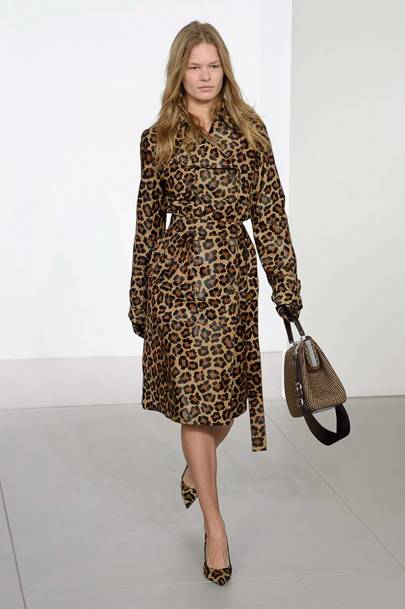 Micheal Kors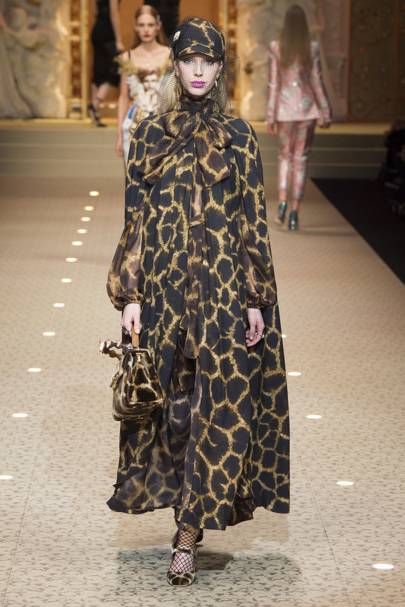 Dolce & Gabbana
2   LEATHER DRESS 
I have a leather dress I wore about 4 years ago and I thought I might never wear it again as I thought wearing leather as a dress was out of style but I guess not and I was actually thinking of throwing it out!. wearing a leather skirt or pants give you that rock chick, bad ass look that makes you feel powerful and raunchy, now we can also rock a leather dress and feel like we own the side walk. oh yessss strut girls.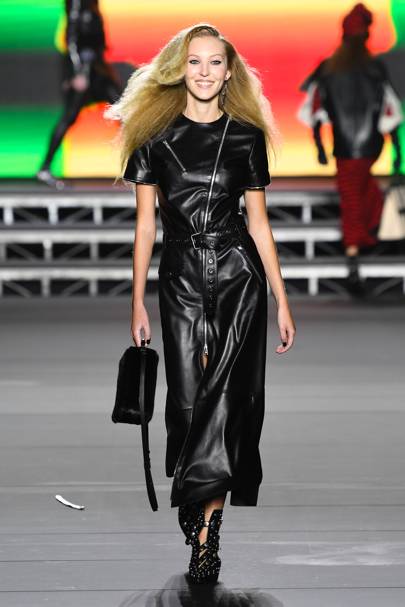 Sonia Rykiel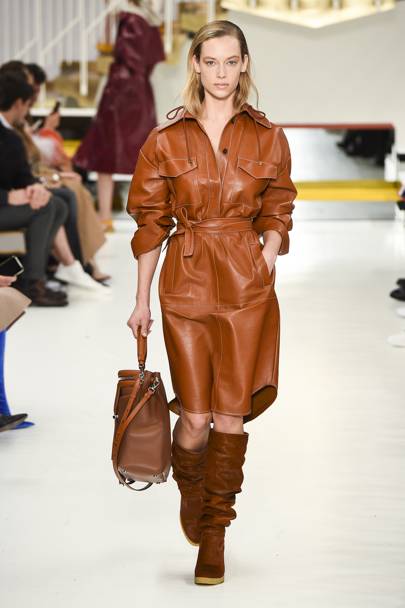 Tod's
3   CAPE
Capes are so versatile that you can wear them in almost any season and you can replace your jacket for them, they are extra warm for winter days, warm enough for those cold spring days or when the weather is like UK weather( unlike these last fews summer weeks which have been crazy hot) you can also use them on summer nights.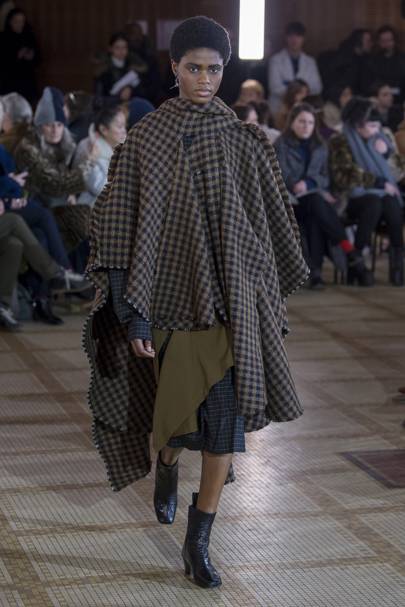 Lemaire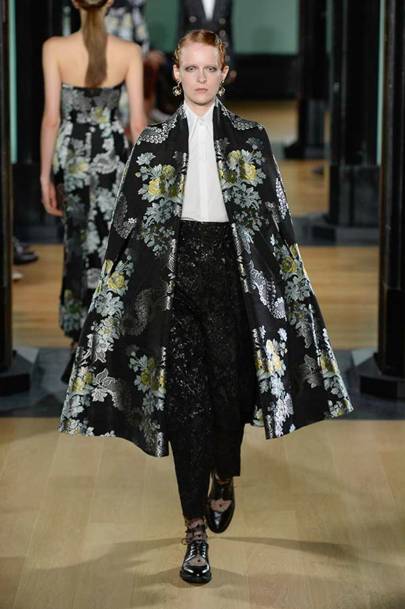 Erdem
4   SLASH OF SILVER
This trend I need to have in my wardrobe, a silver dress will make me look like some type of futuristic chick. Am definitely looking for a silver outfit.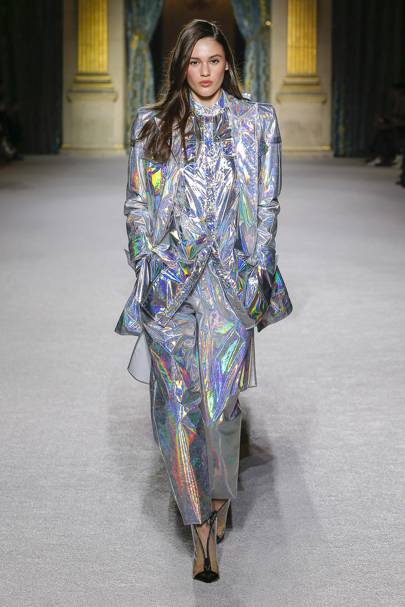 Balmain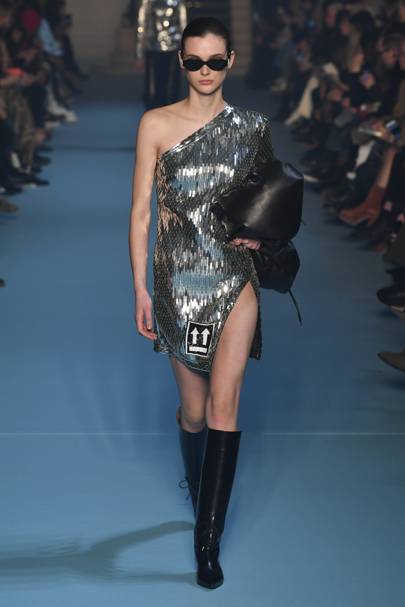 Off-white
5   TWEED
I remember wearing the tweed school girl skirt back in 2000 and something which was inspired by Britney spears when she wore one in her first music video. Am sure every girl had one of those skirts and every where you looked someone was wearing one, I wonder if that skirt will ever come back in style. Tweed is so versatile that you can wear it with anything from jeans to a dress etc.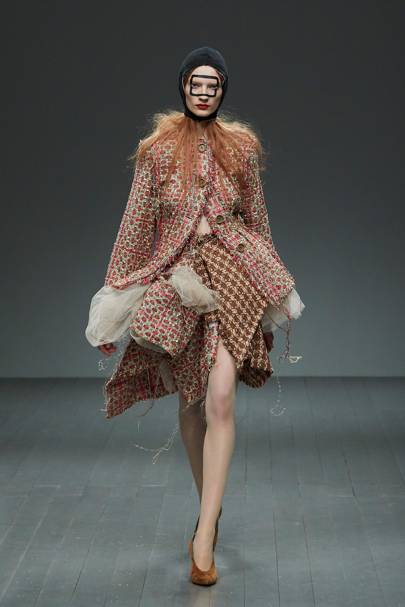 Matty Bovan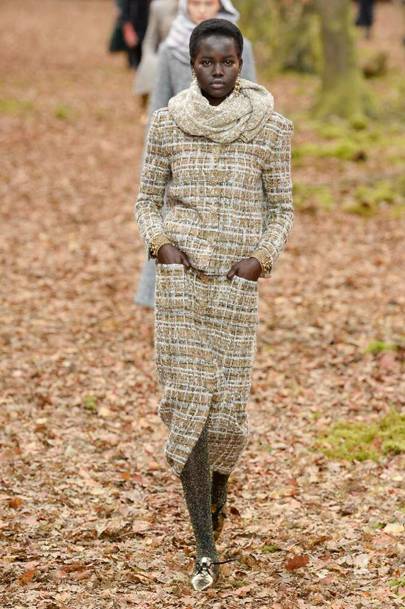 Chanel
6   PLEATS
I love pleats because they can give those of us who don't have hips some some type of front shape. They also move with your body so we are able to hide our bumps and you are able to style them with snicker or heels.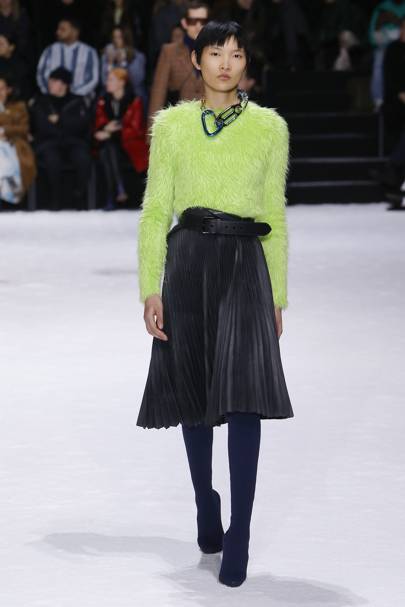 Balenciaga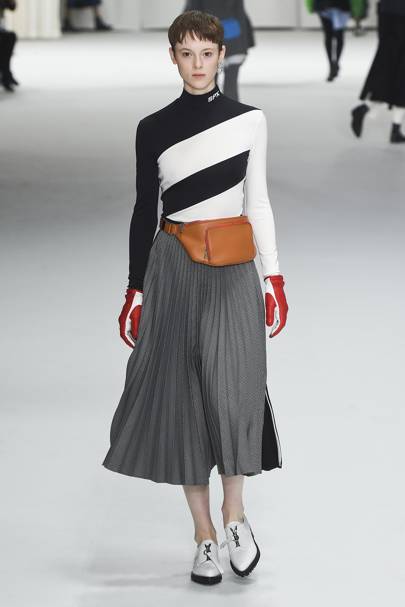 Sportmax
7   ROCKING SILK
I have worn silk scarves but a silk outfit? I don't think I have go the chance, I can just imagine how a silk dress would feel on ones skin mmmmmm.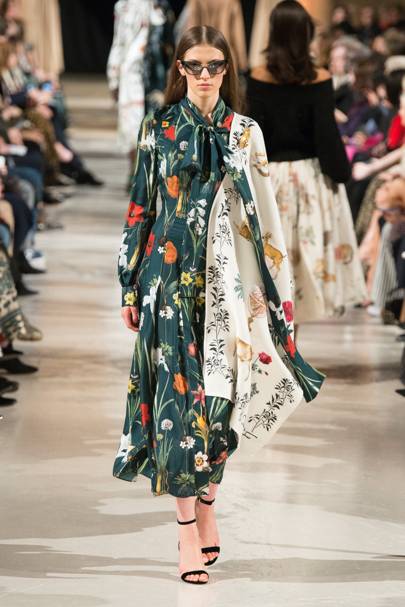 Oscar De La Rente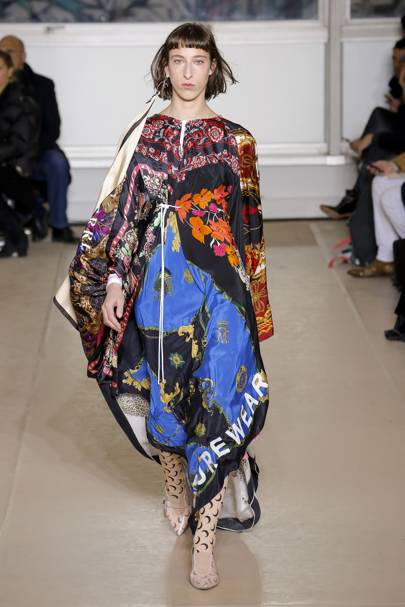 Marine Serre
8   LOGOS
This is a style that everyone has been doing for such a long time and I guess it sticking around for many years to come.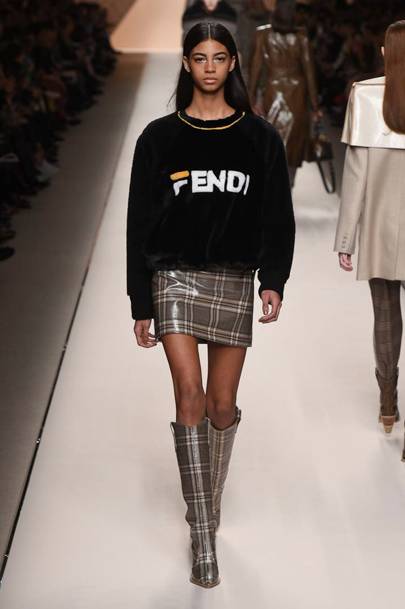 Fendi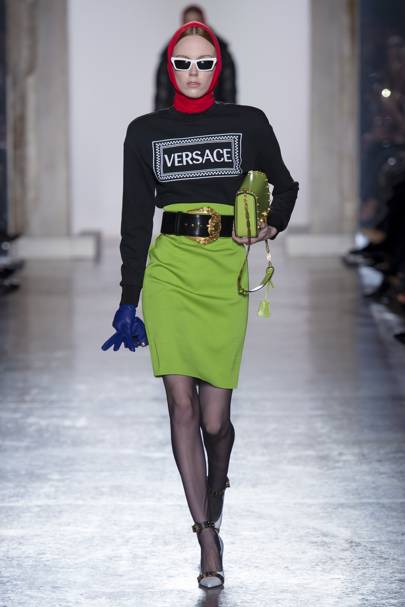 Versace
So ladies lets hot up winter like its summer.
Love Me x